OPLOSSING / SOLUTION MYSTERY BIRD 15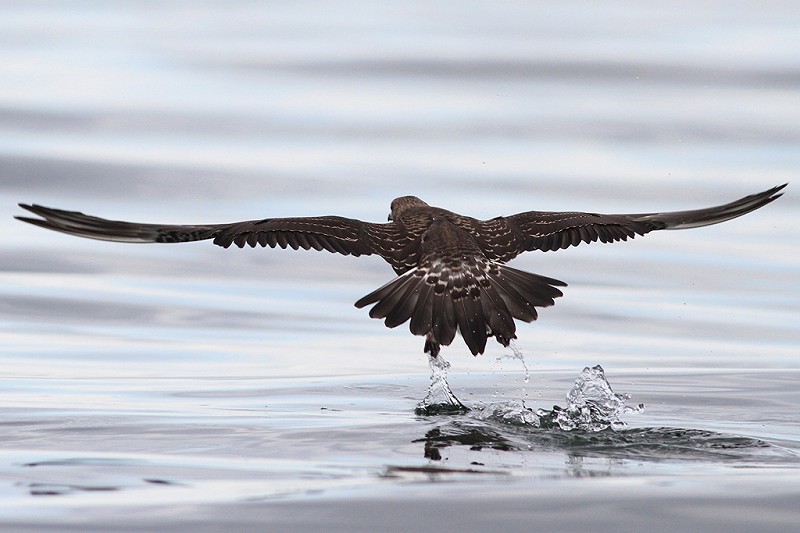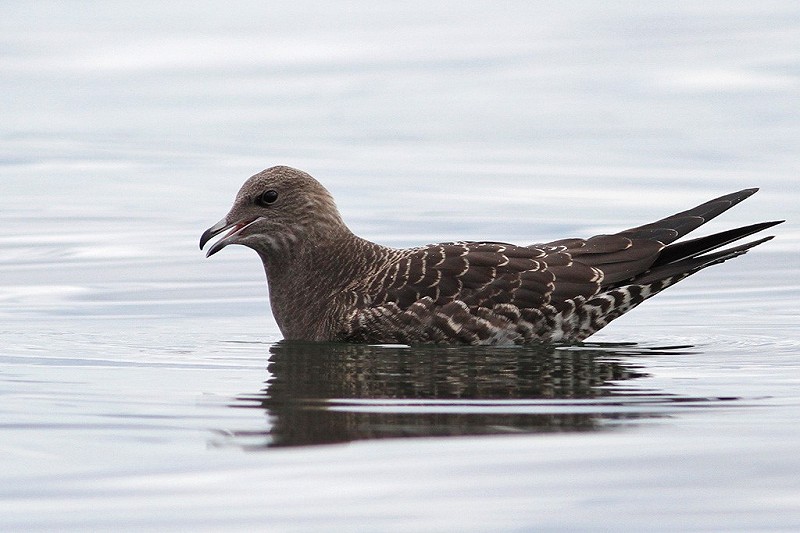 De juiste oplossing van ronde 15 is Kleinste Jager. Van de 41 inzendingen waren er 21 juist (= 51%).
Verder werden de volgende soorten genoemd: Kleine Jager (14) en Middelste Jager (6).
Deze Kleinste Jager werd op 21 september 2014 gefotografeerd door Jan Bisschop op de Bodensee (Lk. Constance), Zwitserland.
The correct answer for round 15 is Long-tailed Skua. 21 of the 41 answers were correct (= 51%).
The following species were also mentioned: Arctic Skua (14) and Pomarine Skua (6).
This picture was taken on September 21th 2014 by Jan Bisschop at Bodensee (Lk. Constance), Switserland.
Ranking after 15 rounds

| | |
| --- | --- |
| Name | Score |
| Andrew Holden | 13 |
| Chris Batty | 13 |
| Sietse Bernardus | 13 |
| Stuart Piner | 13 |
| Bas van Gennip | 12 |
| Diederik Kok | 12 |
| Dusan Brinkhuizen | 12 |
| Jos Welbedacht | 12 |
| Lazar Brinkhuizen | 12 |
| Nils van Duivendijk | 12 |
| Raf Drijvers | 12 |
| Bram Vogels | 11 |
| Davy Bosman | 11 |
| Fedde Welbedacht | 11 |
| Hein Prinsen | 11 |
| Jan Baert | 11 |
| Julien Mazenauer | 11 |
| Pieter van Veelen | 11 |
| Pim Edelaar | 11 |
| Willem Wind | 11 |
| Arthur Geilvoet | 10 |
| Bas van den Boogaard | 10 |
| Bas Verhoeven | 10 |
| Charles Martens | 10 |
| Frank van Duivenvoorde | 10 |
| Geir Mobakken | 10 |
| George Tanis | 10 |
| Marijn Prins | 10 |
| Maurits Martens | 10 |
| Rutger Wilschut | 10 |
| Alwin van Lubeck | 9 |
| Harry Hussey | 9 |
| Joris Elst | 9 |
| Marcel Klootwijk | 9 |
| Marinus Dieleman | 9 |
| Mark Edgeller | 9 |
| Mark Gal | 9 |
| Seamus Enright | 8 |
| Bram Ubels | 7 |
| Silvan Laan | 7 |